Home staging entails preparing a home for sale by bringing in furniture, redecorating the space, adding accessories, and eliminating distractions to present the house in the best possible light. Simply put, staging a home is depersonalizing a home for sale to make it seem more appealing to buyers.
Real estate statistics have shown that staged homes sell three times faster and for more money than non-staged homes. Therefore, home staging can be a worthwhile investment.
If you're new to home staging, you may wonder what a home staging company does and if hiring one is necessary. This article will help you understand the job responsibilities of home staging companies and why hiring one is crucial when selling your home.
Let's get into it.
1. Declutter a Home for Sale
One of the crucial tasks that a home staging company performs when preparing your home for sale is decluttering the space. More stuff makes a house feel cramped, which could give potential buyers the impression that the space needs to be bigger, cleaner, and more noticed. They may imagine unwanted guests lurking under piles of disorganized stuff. Moreover, overwhelming clutter makes it hard for buyers to see the true potential of a home. If your house is cluttered, prospective buyers will only see your stuff instead of your appealing home design. The more items there are around your house, the more there is for prospective buyers to look at rather than pay attention to the home's important aspects.
To prepare a home for sale, a home staging company will clean out your closets, thin out your shelves, and clear off the countertops. They will also thoroughly clean your home to create a pleasant environment and give your house a cozy feel.
2. Bring In Furniture And Arrange It To Showcase The Space
Another aspect of home staging is adding furniture and strategically arranging it to emphasize the beauty of the space and allow prospective buyers to visualize how living in the house would look. A home staging company will evaluate each room and determine the type of furniture and layout that would present the rooms in the best possible light. Home stagers have built networks with furniture rental companies over time, so it's easy for them to find the best furniture at budget-friendly prices.
3. Add Decor
As we've already highlighted, the purpose of staging a home is to make it look more appealing visually so that prospective buyers can visualize how the house might look once they move into it. A professional home stager will strategically add décor items to the space so that potential buyers form an attachment to the space. They will evaluate each room, decide on the color schemes, and use the right décor to add much-needed visual contrast. They may also add a few potted plants on the floor and shelves to introduce a natural element. A professional home stager knows how to balance the décor so that it doesn't overshadow the living space and become a distraction. Too much decoration can feel like clutter, so it's best to work with a professional home stager who understands how to strike a balance.
4. Eliminate Distractions
When you're showcasing a home for sale, it's crucial to eliminate any distractions that may keep buyers from seeing the best features of your house. A home staging company will ensure every part of the house is clean and clutter-free. Putting clutter away will ensure the buyers can focus on the house's great features rather than the things lying around. They will also put away any photos, artwork, and personal touches that could cause unnecessary distractions.
5. Clearly Define All Areas of the Home
A home staging company defines each area in the home and makes it clear how each space can be used. It helps prospective buyers see how to maximize the home's square footage and envision themselves living there.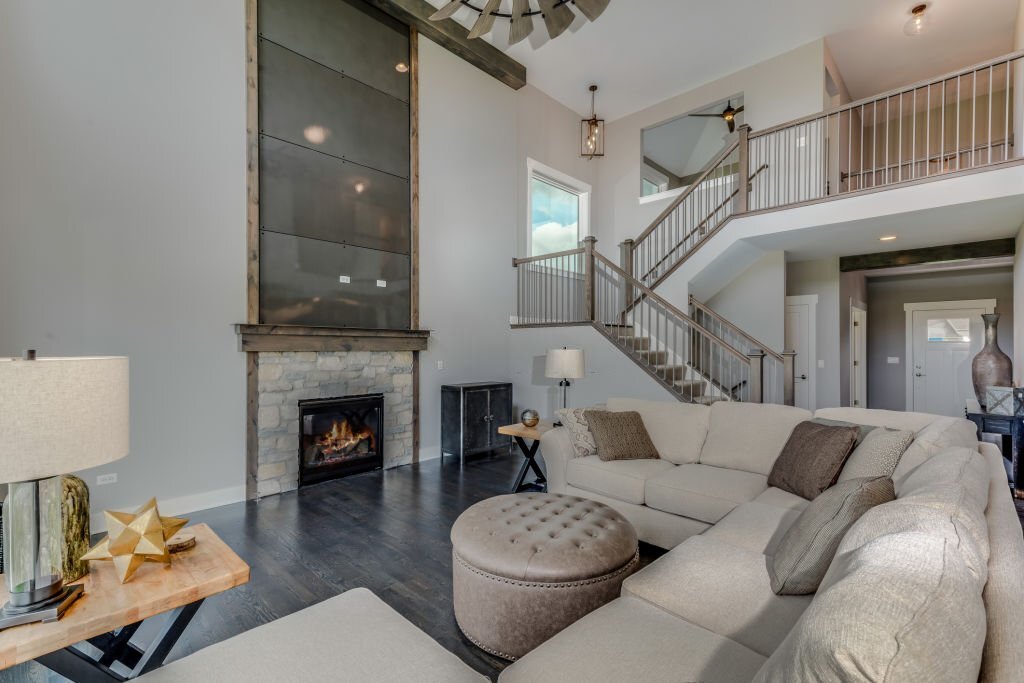 6. Home Renovations and Facelifts
Depending on the house's condition, a home staging company may perform some renovations, such as fixing damaged walls, cabinet refacing, changing lighting fixtures, painting walls, plumbing, and more. They may also suggest home improvement additions that create a unique selling point.
Bottom Line
As you can see, a home staging company is crucial in helping present a home for sale in the best possible light. If your goal is to sell your house quickly for the highest possible price, hiring a home staging company is the way to go. Professional home stagers know the market, have good industry connections and will give you an unbiased opinion. One of the main benefits of hiring a professional home staging company is that they'll relieve you of that load so you can focus on other matters.